Airport Transportation Services in New York City
NYC United Limo Transportation provides you 24/7 best limo services in New York City. You can get quotes online or on call. Staff always ready to assist you every time. NYC United Limo is offering you the transportation service with Comfort, Satisfaction.
Enjoy Stress-Free transportation in a luxury way where you can move with the world in style and compete for the race of royalty in the world.
NYC United Limo is operating in New York and other states related to it. Especially our 30-minute booking before pick up made us unique. Services involve NYC airport car service, airport limo LaGuardia, JFK airport limo service, and airport limo Newark instead of always busy NYC transportation. Thousands of customers book us just for having service of a pickup and drop off at Airports of New York.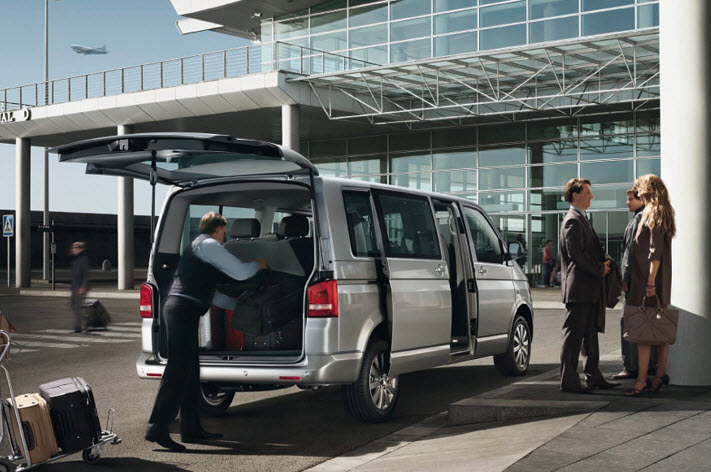 New York airports are known to be the largest and busiest airports in the world. NYC United Limo is providing New York City limousine to and from JFK and LGA Airports. NYC united Limo keeps track of their customer's flights and manages them accordingly to Flight arrival or departure time. We provide meet and greet services to our customers. After that, we take care of the customer and their luggage.
We are offering New York Limo Service like airport limo service JFK, airport limo service LaGuardia, EWR Airport Limousine service. And others like Newark airport to Manhattan, airport limo JFK, Manhattan limousine to JFK.
NYC United Limo is not only providing the private car service in New York like limo services to JFK, JFK Limousine, service but also providing the service in other states such as car service to JFK from NJ, Manhattan cruise terminal to New jersey, JFK Airport to Pennsylvania, New York City to Connecticut, New York to Massachusetts & limo to Newark Airport from NYC.
NYC United Limo promises to provide high-quality care services and limousine services at NYC airport within quite an affordable range in all boroughs of NYC, i.e., Manhattan, Queens, Brooklyn, Bronx, or Staten Island. Our price of a limo in New York City is very reasonable. Here you can see the most recent places used by our customers. Most of the visitors use our car service, LaGuardia, to Manhattan, car service LGA to Westchester, car service to Newark airport, car service NYC to Pennsylvania, and from the airport to different hotels like MADE Hotel, Citizen M Hotel, LUMA Hotel, Nobel DEN Hotel, etc. and many of them want to move around in New York City and upper side of New York through our transportation services NYC.
NYC United Limo is also providing services for airport pickups to and from LGA Airport and JFK airport car service. The choice is yours whether you want to go within the city or any area in New York. Or you want to go to another state that's not a problem. We will give you the service to go to Connecticut, New Jersey, Pennsylvania, or any other place. We have a wide range of fleet with professional drivers waiting to assist you.
NYC United Limo vehicles include Luxury, a class Sedans, Luxury SUVs, Luxury Van, Luxury Limousines, Luxury mini Bus, and Royal Luxury Bus.
We offer free WI-FI in our entire vehicle, water, newspaper magazines available in each car, for most demanding clients are available bottles of Champagne, Red wine, or vodka in our specific vehicles.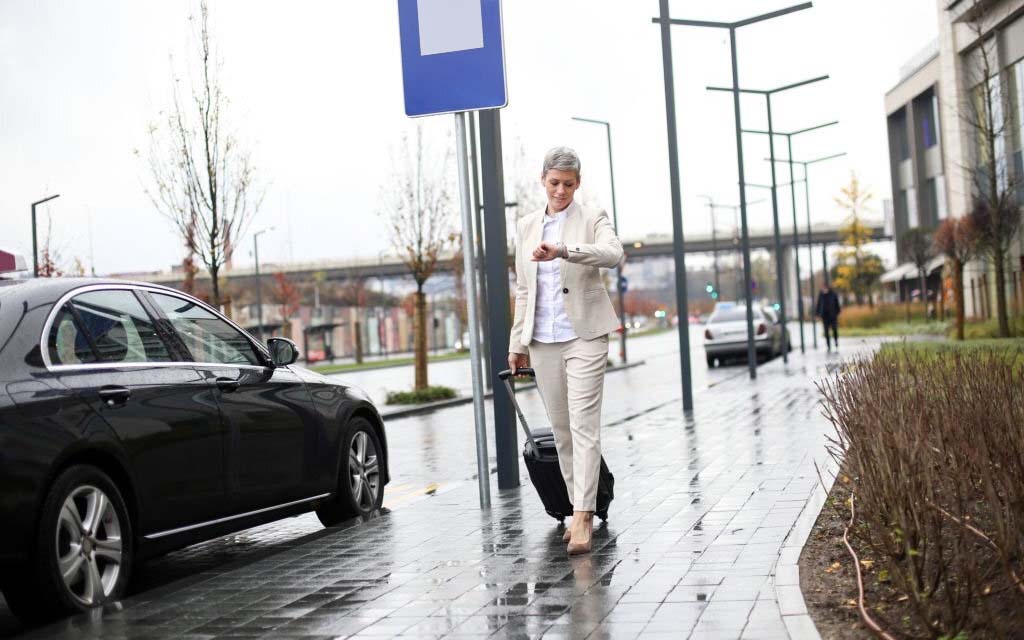 Best Car Service to JFK Airport in New York City Five Boroughs Manhattan, Brooklyn, Queens, Bronx, and Staten Island
Do you not think settling on an airport car service is the best choice to stay clear of the hassles and difficulties? Why not take advantage of affordable rental service and avoid taking a risk and being late at the airport due to an inexperienced driver and an untested driver driving the wrong car? Nothing is more important than your safety. Nothing is more important than your goal. Do you realize it's possible that you can avail yourself of the luxury and luxury of a quality car at an affordable price the next time you need to travel to take a flight, or you've just arrived at the airport after boarding an aircraft? There are a lot of issues that should be avoided every time you travel to or from an airport, particularly in a foreign city. Car service for airports is ideal for staying clear of any delay or hassle and gives you peace of mind and reliability, punctuality, affordability, and safety.
Your departure and arrival to John F. Kennedy Airport (JFK) from or to New York City just got much easier thanks to JFK service cars. JFK Car Service is an expert in providing the kind and type of vehicle that you need, based on the car you prefer. JFK Airport Car Service provides customers the following services: Limousine, Taxi, Airport Shuttle, and a sophisticated Black Car Service between JFK Airport and all towns within New York City, including all five boroughs of New York City, namely Brooklyn, Manhattan, Bronx, Queens, and Staten Island.
JFK's fleet of vehicles is maintained well comfortable, safe, and secure for you to travel between and to JFK airport located in New York City. JFK Car Service provides limo service from JFK Airport to NYC, Car Service to JFK from NYC, as well as any other vehicle you want throughout every town of New York City of the United States to and from JFK Airport, including every tourist destination and hotel, shopping district residential areas, as well as business centers all across NYC cities and New York City in the United States.
JFK Car Service provides you with unbeatable professionalism and punctuality because its flawless fleet of black vehicles, limousines, private busses, limousines, and shuttles are well-maintained and never disappoint because of their condition is in good condition. JFK Car Service to and from C.T. always surpasses the expectations of its customers and will strive to live up to its standing. JFK Car Service chauffeurs are familiar with the roads in New York City, which will help you arrive quickly to and depart from JFK airport. JFK Airport Car Service offers its services all hours of the seven days a week, every day, and all year, even on holidays.
Call JFK Airport Car Service and make reservations today or from one of five boroughs within New York City to JFK Airport.
Secure, Timely and Pocket-Friendly
One of the more well-known cities in America, New York, needs little introduction. Its fame extends across numerous genres, including the history of architecture, history, food, business, and finance. Are you heading to New York for vacation or work? Whatever your purpose for visiting, arranging your ground transportation ahead of time is essential, including the transfer from and to the airport. That's precisely the reason Newark Airport Car Service comes in. We can provide the ideal transport service to meet your requirements, such as an airport shuttle, limousine taxi, car or taxi.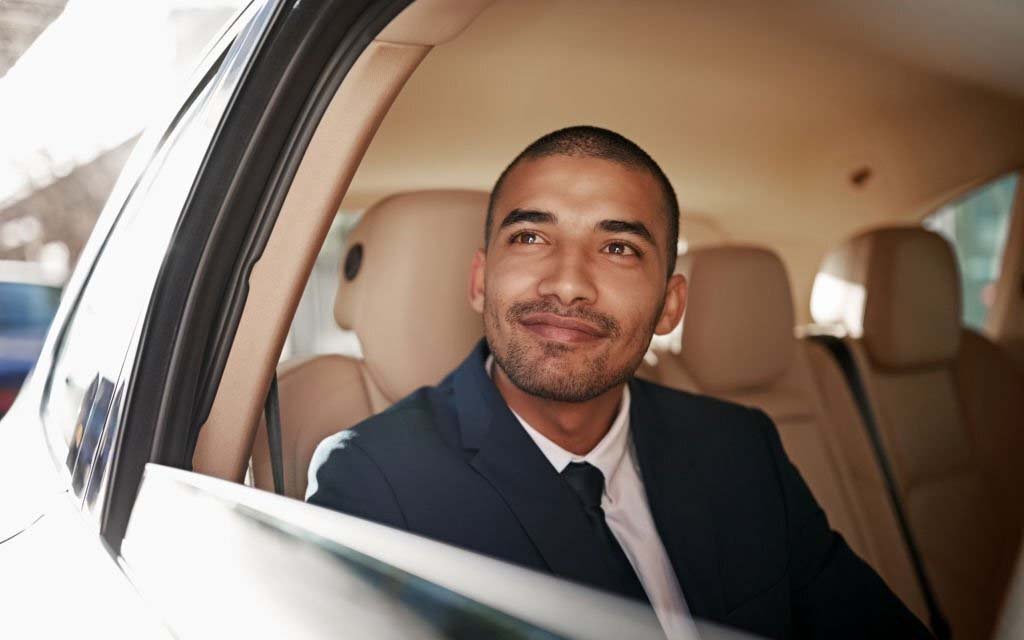 We cater to all 5 Boroughs of New York City: Brooklyn, Manhattan, Bronx, Queens, and Staten Island.
Newark Airport Car Service can assist you in Queens, Staten Island, Bronx, Manhattan, or Brooklyn. We provide airport transfers across the city, which are much more relaxing and reliable than your typical New York taxi. In a crowded and stressful city like New York, it's nice to know that you can take advantage of Newark Airport Car Service to New York City directly from the airport's gate. Our knowledgeable and professional chauffeur will wait to help you load your luggage and transport you to your private vehicle.
Taxi drivers in New York airport are infamous for their reckless driving and rude conduct. However, Newark Airport Car Service drivers are well-dressed, courteous, and discreet. If you're flying into New York for business purposes, you can enjoy our spacious, comfortable, elegant, and big cars.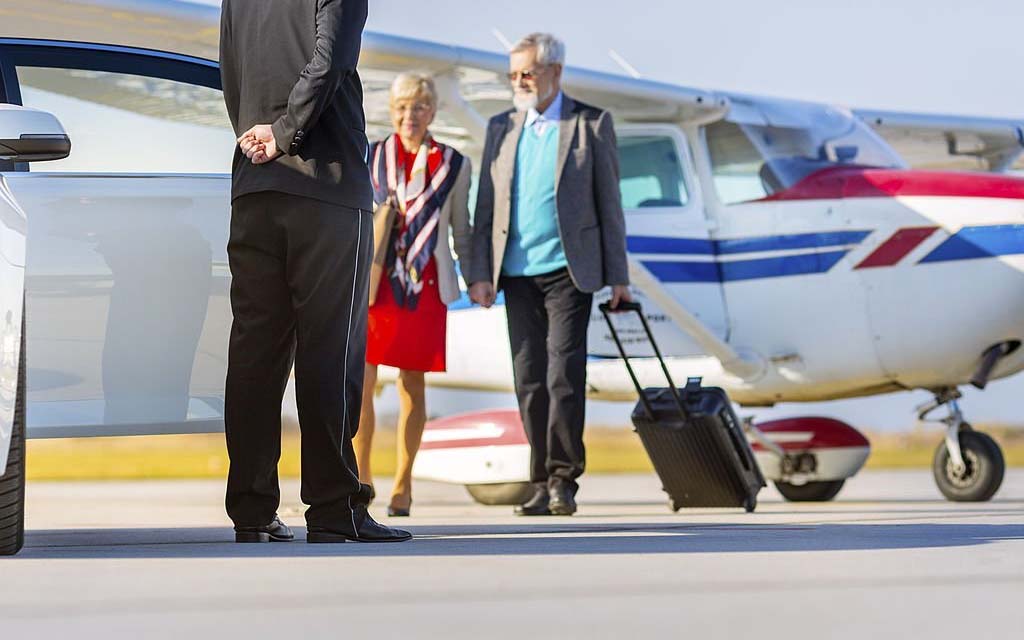 Varieties of Vehicles
If you are looking for Limo Service from Newark Airport to NYC or Car Service from Newark Airport to NYC, Newark Airport Car Service is your one-stop destination. You can pick your preferred among various choices according to your requirements.
If you're looking for a unique excursion through Manhattan or the airport transfer, Newark Airport limo Service to Manhattan is everything you need. Newark Airport Car Service is the ideal way to leave or arrive in style without costing you a fortune if it's for a trip for business or pleasure.
Taxi drivers in New York airport are infamous for their reckless driving and rude conduct. However, Newark Airport Car Service drivers are well-dressed, courteous, and discreet. If you're flying into New York for business purposes, you can enjoy our spacious, comfortable, elegant, and big cars.
Your Security is Our Main Concern
We provide services that are top of the line in the business using the latest models of our vehicles. With our unwavering dedication to our customers, we've succeeded in providing the service we believe you should receive to enjoy in New York City – smooth, easy, and cost-effective. All you need to get the most efficient solutions is to relax and enjoy the ride as our expert chauffeur takes you there punctually and securely. We aim to provide you with an enjoyable experience every time you choose to book with us, whether a taxi, a car, an airport shuttle, or a luxury limousine.
Why should you choose the Car Service from Newark Airport to New York?
Professional drivers
No hidden costs
New vehicles
Fully licensed drivers
Low long-distance prices
Open 24 hours a day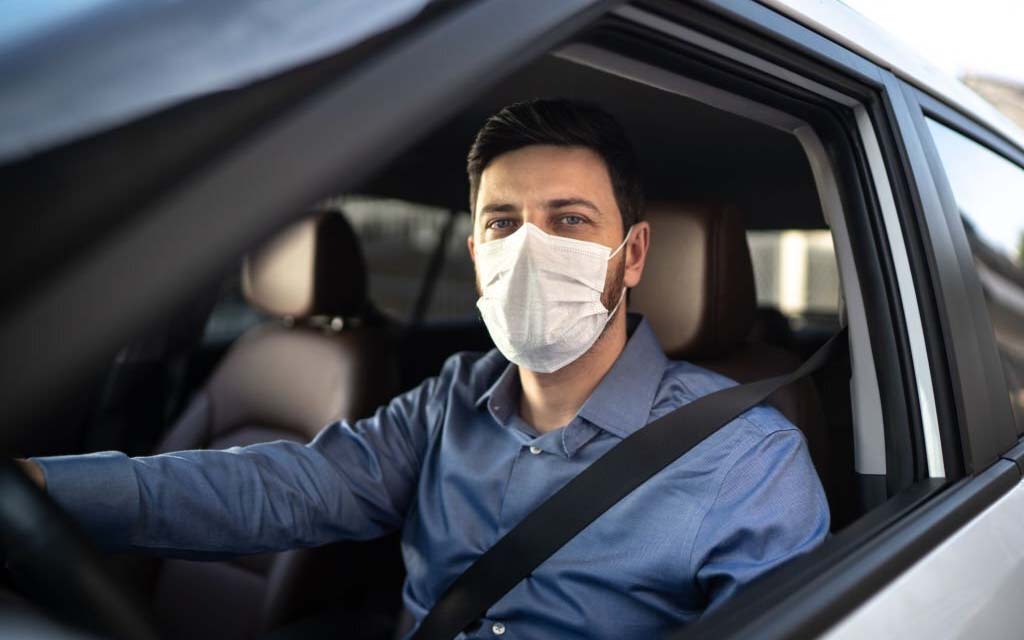 The Areas We Cover within New York? New York City Airport Transportation Services
Airport Transportation in New City
Airport Transportation in Bay Shore
Airport Transportation in New Rochelle
Airport Transportation in Binghamton
Airport Transportation in New York
Airport Transportation in Brentwood
Airport Transportation in Niagara Falls
Airport Transportation in Brighton
Airport Transportation in North Tonawanda
Airport Transportation in Buffalo
Airport Transportation in Oceanside
Airport Transportation in Centereach
Airport Transportation in Port Chester
Airport Transportation in Central Islip
Airport Transportation in Poughkeepsie
Airport Transportation in Cheektowaga
Airport Transportation in Rochester
Airport Transportation in Commack
Airport Transportation in Rome
Airport Transportation in Coram
Airport Transportation in Schenectady
Airport Transportation in East Meadow
Airport Transportation in Spring Valley
Airport Transportation in Elmont
Airport Transportation in Syracuse
Airport Transportation in Franklin Square
Airport Transportation in Tonawanda Town
Airport Transportation in Freeport
Airport Transportation in Troy
Airport Transportation in Hempstead
Airport Transportation in Uniondale
Airport Transportation in Hicksville
Airport Transportation in Utica
Airport Transportation in Huntington Station
Airport Transportation in Valley Stream
Airport Transportation in Irondequoit
Airport Transportation in West Babylon
Airport Transportation in Ithaca
Airport Transportation in West Seneca
Airport Transportation in Kriyas Joel
Airport Transportation in White Plains
Airport Transportation in Levittown
Airport Transportation in Yonkers
Airport Transportation in Long Beach
Airport Transportation in Middletown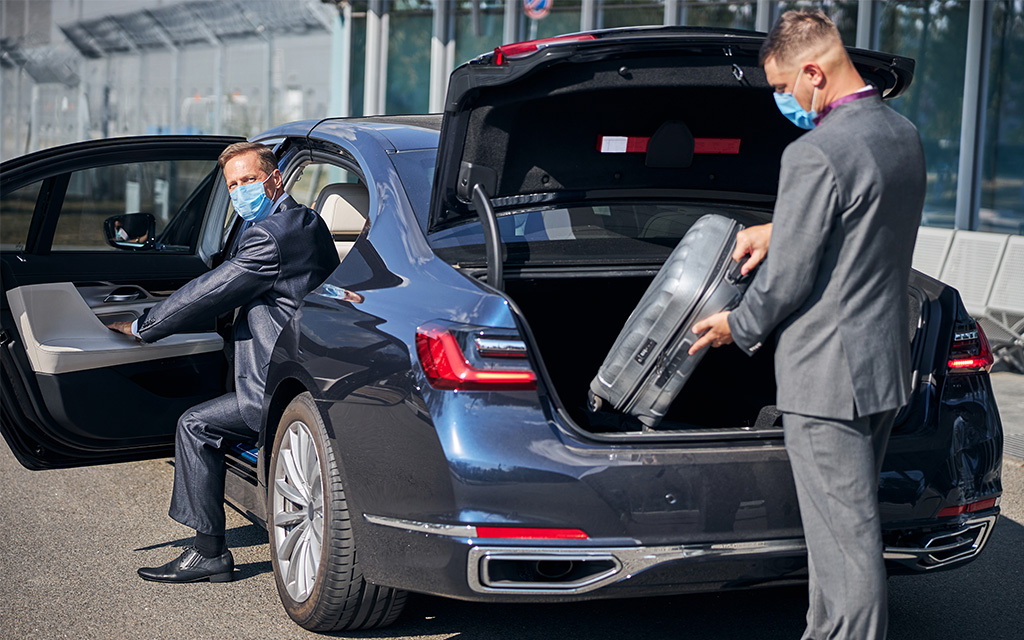 Airport Car Services in New York City
NYC United Limo Service provides professional Airport Car Service in New Jersey, New York, Connecticut, Pennsylvania, Rhode Island, Massachusetts, and numerous states and major cities. Our top ground transportation service that specializes in airport transportation services and chauffeurs will be available to serve you. NYC United Limo has established an outstanding reputation over the many years, providing reliable Airport Services in NJ, NY, CT, and PA states. We now offer ground transportation services within the following towns in the United States.
Atlanta, GA (ATL) Austin, TX (AUS) Baltimore, MD (BWI) Boston, MA (BOS) Charlotte, NC (CLT) Chicago, IL (ORD, MDW) Cincinnati, OH (CVG) Cleveland, OH (CLE) Dallas, TX (DFW DAL) Denver, CO (DEN) Detroit, MI (DTW) Honolulu, HI (HNL) Fort Lauderdale, FL (FLL) Houston, TX (HOU IAH) Indianapolis, IN (IND Kansas City, MO (MCI) Las Vegas, NV (LAS) Los Angeles, CA (LAX) Manchester, NH (MHT) Memphis, Tennessee (MEM) Miami, FL (MIA) Minneapolis, MN (MSP) Nashville, TN (BNA) New Orleans, LA (MSY) New York City, NY (JFK, LGA) Newark, NJ (EWR TEB MMU) Orlando, FL (MCO, SFB) Philadelphia, PA (PHL) Phoenix, AZ (PHX) Pittsburgh, PA (PIT) Portland, OR (PDX) Providence, RI (PVD) Richmond, VA (RIC) Sacramento, CA (SMF) San Antonio, TX (SAT) San Diego, CA (SAN)
San Francisco, CA (SFO) Seattle, WA (SEA, BFI) St. Louis, MO (STL) Washington, DC. (DCA, IAD), West Palm Beach, FL (PBI)
NYC United Limousine is a specialist with ground transportation service for business passengers who demand top-quality airport services. We provide reliable ground transportation services with luxurious chauffeurs and vehicles throughout New Jersey, New York, and Connecticut. We have a collection of luxury vehicles, including passenger Van, Sedan, Limousine, and SUVs that can meet your group's travel requirements. You'll be able to relax in the comfort of our clean, luxurious, and safe vehicles as your chauffeur takes you to the destination of your choice. Our clients can pick from a range of luxury vehicles, ranging from executive cars, full-size SUVs, limousines, black cars, and passenger vans.
     Experience: NYC United's chauffeurs are professionally trained to exceed your expectations consistently. As the Tri-state's top executive chauffeur service, we constantly check our drivers and cars to ensure our standards remain the same. Over the years' NYC United Executive Limousine and Airport service has earned an outstanding reputation within transportation. Our staff at the office is working all day, every day, to make sure that every ride is smooth and punctual. Our experiences have shaped our identity; NYC United Limousine guarantees to provide the highest quality Airport Service experience to every one of our clients.
 Reliability: The NYC United Executive Limousine Service provides you with the assurance of Airport Service and Ground Transportation business. Our trustworthiness is your assurance that whenever you are traveling with us and will be able to feel secure with the quality of our service. We're 100% reliable Limo & Airport Service for corporate Transportation and personal journeys. We ensure you a punctual service with excellent customer relations.
Services: When our clients make arrangements for our Airport Ride with us, they will always receive the highest quality of airport limousine support from the company. We can assign our uniformed drivers and clients' signatures to Meet and Greet areas at airports to ensure a relaxing and easy travel experience. If you land at the airport, there will be no difficulties finding or searching for your driver as the driver is waiting for you wherever you're landing. We can also tailor our services, such as whether you can get the gate picked up or a specific location and an individual sign. We've served many famous customers, which means we can remain discreet and professional. If you're a celebrity, don't worry, NYC United Limousine can handle your requirements flawlessly. Call us and arrange an appointment and talk to one of our specialists about how we can put your limousine and airport services. Do you need to be in a rush? You don't have any check-in luggage and require to leave the airport in a hurry? It's no problem. You can request curbside pickup when you reserve your transportation. Our driver can arrive immediately at any of the major airports. Every airport is unique, and it doesn't matter which airport you are at, Newark Airport, LaGuardia Airport, John F. Kennedy Airport, and Teterboro Airport. Our drivers can meet you at any New Jersey and New York region airport.
NYC United Limousine The airport service offers premium service for chauffeurs to FBO Airports like Teterboro Airport, Morristown Airport, and Westchester County Airport. We will always be there to serve you and your high-end guests. NYC United Executive Limousine Service has a long-term agreement with Signature Flight Support and Atlantic Aviation in New Jersey. We are incredibly proud to confirm that NYC United Limousine has been offering FBO Airport services to various celebrities since 2005. Teterboro Airport is a top-rated private airport that famous people favor due to its proximity to New York City. Are you hosting an important guest who requires an executive limousine of the highest quality and airport shuttle service?
We offer an exclusive chauffeur service available for jet passengers on an inquiry. A knowledgeable chauffeur will meet you and greet you on the plane and in the waiting area. We are offering 24-hour service that is exclusive and supportive, devoted to the needs of our customers. We continually keep track of your aircraft's tail numbers together with your private aviation service to determine when the plane will arrive. Our dispatcher is always in contact with the driver if they need assistance on the route. Our efforts and procedures guarantee that your limousine and airport transfer are comfortable and professional.
Our drivers are experienced and well-versed in New Jersey, New York City, Pennsylvania, Connecticut, Atlanta, Dallas, Chicago, Boston, Los Angeles, San Francisco, and San Diego. If you require a limo service for the entire day or a couple of days? It's no problem. We do it all. It's as simple as a phone call to our office or just a click on our website.
Traveling to the airport you travel, punctuality is essential. When you employ a Limousine Service for the Airport Ride, you'll have peace of mind knowing that the booking you make with NYC United Limousine means we will arrive at the right time to meet you when you have booked. Our dispatchers keep track of your flight in case of any delays or cancellations of your flight. The dispatchers may contact you before time to alter your pickup times during significant construction. We're here to assist anyone who needs assistance. We can help you choose the best timing or suggest a better option to ensure your comfort.
When you arrive at the airport, If you need Airport Pick Ups, you can always count on us to be with you once you get there. We can arrange for our professional driver to meet you at the baggage claim point with a sign written on it or let him stay at the airport until you're prepared. Are you scheduled for an early departure or an early evening arrival? That's not a problem. We'll be able to examine your domestic or international flight to ensure that you've picked up in time from the airport.
We are aware of why we strive to make sure you're satisfied. Our drivers are professional, and they'll be mindful of your gate number and your claim number before you arrive. Are you a first-timer in the New Jersey and New York region? It's not a problem. Our driver will be waiting for your arrival with an e-sign to help you find your driver.
There are numerous benefits to using New Jersey Airport Service. Take a look at the following and consider:
The chauffeurs of NYC United Airport Car Service will be waiting to pick you up and assist you with your luggage to the airport. They will then take you to the airport in our luxurious vehicle. You can unwind and get to your destination safely without worrying about everyday road issues and problems. The chauffeurs will assist with loading and unloading your luggage. All you need to do is reserve the car and sit back until the time we're there for you.
We guarantee quality service. We guarantee quality service. We provide the latest models of vehicles, such as the Stretch Limousine 10-passenger Lincoln Sedan, GMC Denali, etc. They are equipped with the latest technologies such as the GPS navigation system and everything else. You can choose the vehicle according to your preferences and needs. As I mentioned earlier, we want you to be satisfied.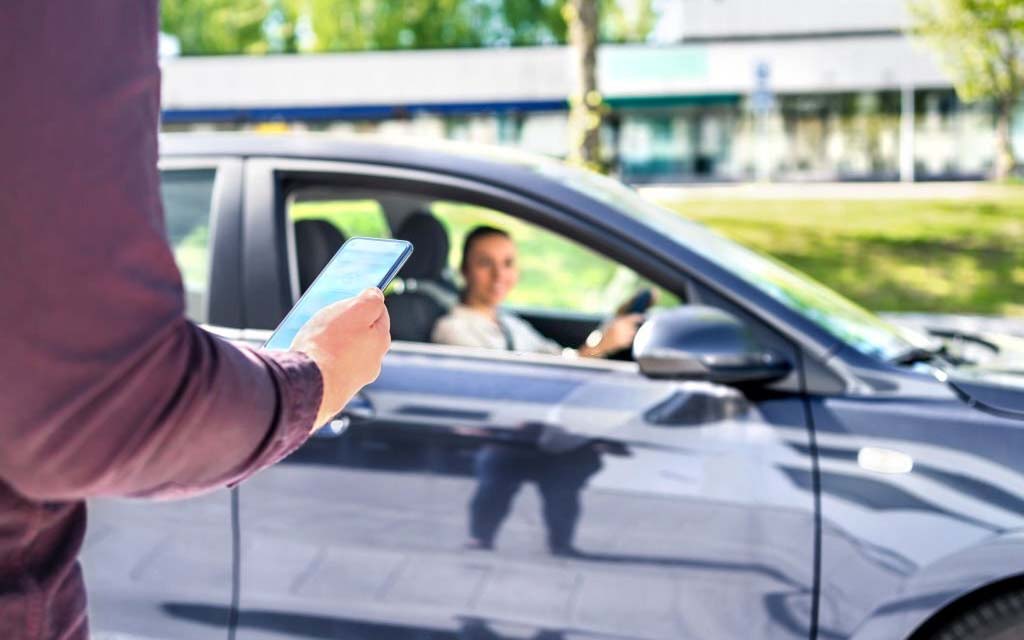 Another advantage to our services is that it doesn't allow you to be tired and grumpy waiting in long lines for cars at the airport following the landing could be due to tiring flights. The chauffeurs will pick you up and drive them to where you want to go with ease. We are aware of your fatigue and stress about getting to your home, hotel, or other destination after coming down from your flight. This is why the NYC United Airport Limo Service ensures maximum comfort for you.
   Our service guarantees that customers arrive punctually. Our experienced chauffeurs will drive you wherever the traffic conditions are because they are aware of all the possible routes and will be able to bring them to your destination if needed swiftly.
We're committed to our job. Providing secure and safe airport services is what we do here.
Our staff members' friendly nature and manner of conduct will surely be awe-inspiring to you. You will feel like you are at your home, and they will be ready to help you when you require their assistance. Their ability to do their job will leave you satisfied.
     NYC United Airport Limo and Car Service recognize the concept of luxury can differ between individuals and is ready to adjust following the needs of the client.
  So, come and experience the ultimate luxury and comfort. We provide 24×7 dispatching via computers to ensure that nobody has to wait at airports' entrances. New Jersey Airport Service and New York Airport Service in the tri-state region. Are you searching for airport services located in Newark, Montclair, Bridgewater, Ridgewood, Glen Ridge, Saddle River, Wyckoff, Princeton, Warren, Trenton, New York City, and Jersey City?
We service all of the Newark Liberty International Airport, LaGuardia Airport, John F. Kennedy Airport, Teterboro Airport, Westchester County Airport, Islip MacArthur Airport, and Philadelphia International Airport.