Point to Point Limo Car Service in New York
Point-to-point transfers are the dream of most travelers, but they can be expensive and time-consuming. Especially when you're traveling across the entire state.
That's why we offer our clients the best point-to-point transfer service for New York. We've got our town cars fully stocked with food, beverages, and all your favorite movies—so you can relax and enjoy yourself as you cross from one airport to another in NY State. Whether you're going to Atlantic City or Queens, we'll make sure that your trip is as comfortable as possible!
Our Point to Point transfers are quick, easy, and affordable. From Atlantic City to Manhattan, Brooklyn to Staten Island, or Queens to Manhattan—we'll take you where you need to go and make sure that your ride is comfortable and punctual.
We'll pick you up from your home and drop you off at a stop along the way—like, say, a transfer from JFK to LaGuardia. Or from LaGuardia to Newark. Or Newark to the airport for your flight back home. You get it.
We can even take you all around the city, with stops at landmarks like Rockefeller Center, Central Park, and more.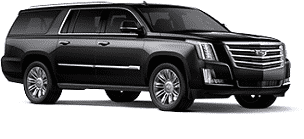 Luxury SUV
Up to 6 Passengers Luggage: 3 Suitcases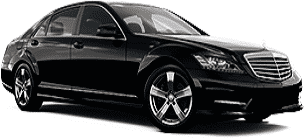 Executive Van
Up to 10 Passengers Luggage: 10 Suitcases
Trusted Limo Car Service for Smooth Transportation Across New York
New York City is a highly populated place, and it's not enough to just be in Manhattan. If you're searching for an authentic New York experience, look no further than NYC United Limo. 
Our limo car services cater to all of New York. 
We've been serving cities for over 10 years. And we're still going strong. 
We're a family-owned business. We care about our clients' needs and wants.
We have limos for all occasions, whether you're looking for a romantic ride on the East Side of Manhattan or a quick trip to the airport. 
We can also help you find a limo that's right for your wedding day or prom night, or if you're planning a big business meeting or event in New York.
Our team has worked hard since 2010 to offer the best limos in New York City—and we know our customers are looking for something more than just an ordinary ride around town. That's why we've made it our mission to provide high-quality service while providing our clients with the most amazing experiences they've ever had.
We've got limos for bachelor parties, weddings, birthdays, anniversaries, and corporate events. 
Our company can handle any type of event transportation. This includes a small get-together at the park to a big party with hundreds of guests.
Our fleet includes luxury cars like the Lincoln Town Car and stretch SUVs like the full-size Cadillac Escalade. If you're looking for something bigger than those options, we have grand limousines with up to 20 seats.
Swift and Reliable Point-to-Point Transfers in New York for On-Time Arrivals
Our company was founded on the belief that everyone deserves to be treated like royalty when they travel. That's why we offer 24/7 availability so that you can always call us whenever you need to get somewhere fast! We also offer urgent bookings for those times when you need your vehicle immediately—just give us a call and we'll be there in no time!
Our uniformed chauffeurs are ready at all times to meet your needs, whether it's for a day trip or an overnight stay. We know how important it is for our customers to feel safe while traveling around New York City, so every one of our vehicles has been carefully designed by experts in interior design so that they provide maximum comfort while transporting passengers without sacrificing safety or quality control standards!
So if you're looking for a comfortable ride through New York City's busiest streets or just want someone who knows how to get around this crazy city, look no further than NYC United Limo!
Call us today or chat with us online to reserve the best ride for JFK airport ground transportation.