New York to Boston Limo Car Service
You're going to love your New York to Boston car service by NYC United Limo.
We've got a whole fleet of limousines, SUVs, and luxury sedans. These will make your limo ride from New York to Boston smooth and relaxing. We'll get you there in style—and make sure you arrive at your destination ready for whatever comes next.
From corporate parties to wedding ceremonies in the city of Boston. We've got the expertise to make your journey as smooth as possible.
Whether you're getting married at City Hall, celebrating a corporate event in Boston's Seaport District, or just looking for BOS airport transportation. We have the perfect vehicle for your occasion.
Contact us now at +1-917-633-5622 to schedule your limo ride between New York and Boston.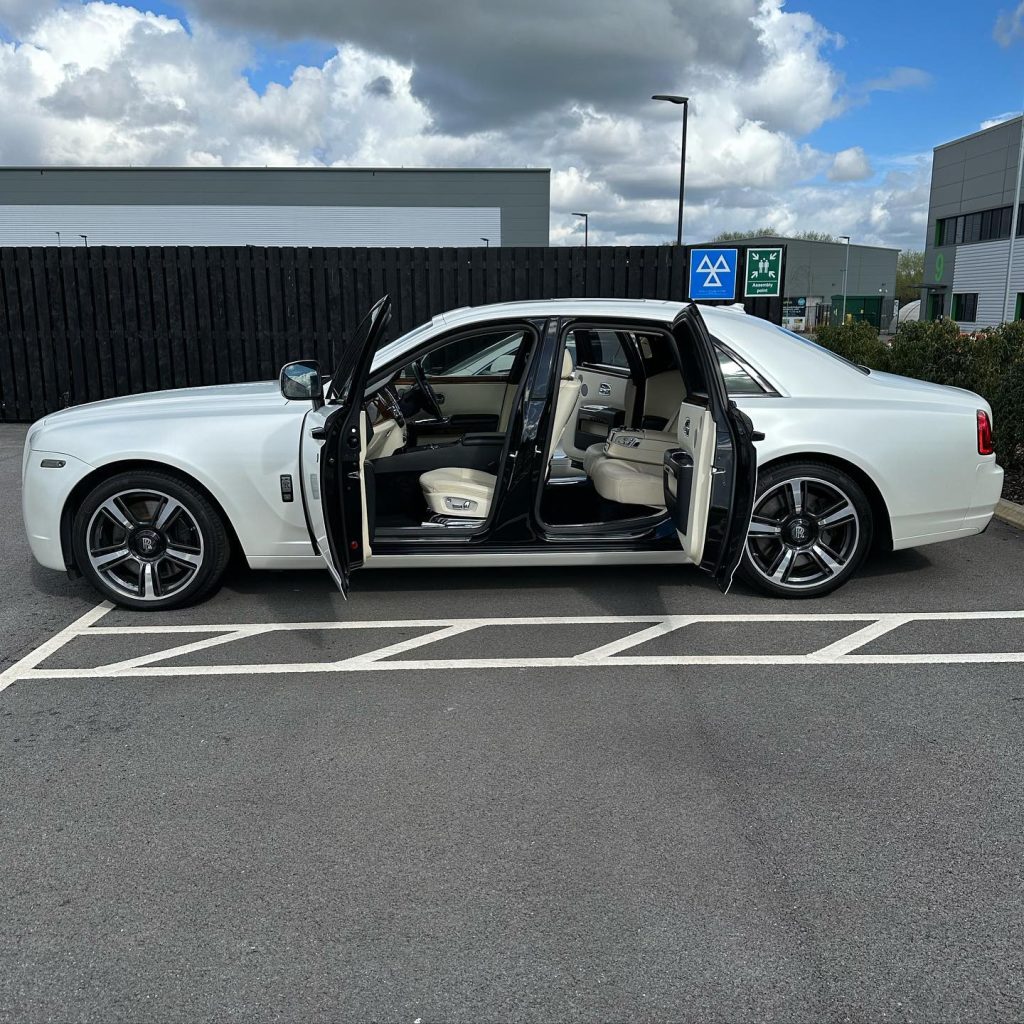 Limousines and Cars Ready to Accommodate You
NYC United Limo offers car and limo services between Boston and New York.
Our NY to Boston car service includes a variety of different models of sedans. Each one is fully equipped with all the amenities and technologies that you would expect from a luxury vehicle. Our fleet of cars includes newer sedans with modern features like GPS navigation systems and Bluetooth connectivity capabilities.
Our NY to Boston limo service is ideal for those who want to make an impression on their clients or colleagues. These black cars have everything you need for an upscale evening out. This includes spacious seating areas, flat-screen TVs mounted in the rear, uniformed driver, white-glove service, and a host of other luxury features.
Easily Hire Cars for Any Boston Event from New York
We don't just transport your party to Boston—we make sure it belongs there.
A lot of people think of a limo as an annoying thing that takes them to their destination, then leaves them there.
But not us!
We're experts at making your night out in Boston feel like the most important party of your life. Thanks to the Boston party limousine service.
That's why we have stretch limos specially designed for parties. They can hold up to 20 people. And they're equipped with TVs and sound systems. So you can watch the game while you drink, or listen to music while you dance. You can even book one as a ride home if you want to make sure everyone gets home safe (and sober).
And if that wasn't enough, we also offer limousines specifically tailored to weddings!
We know what it takes to make the best wedding day possible. And our Boston wedding limo service wants to help ensure that every part of your big day is perfect from start to finish.
Let us transport you to Boston's most vibrant nightlife hubs, including the North End, South End, Back Bay, East Boston, and Beacon Hill. Allow us to chauffeur you to your preferred lounges and clubs for a night to remember.
VIP Limousine Transportation Connecting New York and Boston Logan International Airport
NYC United Limo offers a variety of transportation options between New York and Boston airports.
Our chauffeurs are ready and waiting to pick you up, ferry you to your destination, and help you catch your flight on time. We will also provide luggage-carrying help if needed.
We have 24/7 availability and can cater to all terminal and gate locations at the airports—no matter what time of day or night it is!
And if there are any flight delays, our chauffeurs can help you reschedule your trip to Boston or New York immediately.
Whether you need to get from Logan Airport to New York in one fell swoop or vice versa, our team will take care of it for you. Our chauffeurs are uniformed and white glove-clad to ensure a safe ride with no extra fees.
Also, all our cars are equipped with the latest technology, including GPS and touch screens, to ensure that you have a comfortable trip. There's also complimentary water and gum if needed.
Ride in Comfort with Our Black Car Service from New York to Boston
If you're looking for a black car service between New York and Boston, we can help you.
We know that it's important for your business to have the best possible transportation to and from locations throughout New York and Boston. This is why we offer our black car service.
We provide executive limos for corporate executives, diplomats, and other high-powered individuals. It's for those who need a luxurious ride on their way out of town or back from an appointment in Boston. 
Our cars are fully equipped with leather seats, entertainment systems, and Wi-Fi access. So that you can stay connected on the go. And our drivers will take care of any last-minute details before your trip.
Our executive limo services are designed to make sure you travel in style every time. Whether that means a night on the town or an early morning meeting at the airport. We'll take care of everything so you don't have to think twice about it!
You deserve the best—and that's what we've got for you with our New York to Boston Executive Car Service. Just let us know when your trip falls on a weekend or holiday. And we'll make sure to accommodate any special requests (like holding all luggage for you).
Save Big on Your NY to Boston Limo Service Booking!
We are the only company in New York to offer this type of service between New York and Boston. With our 24/7 customer service, we are here for you when you need us. From the moment you call until the moment you get there. Our experienced drivers will take care of your entire transportation needs.
We offer a guaranteed customer satisfaction guarantee. So you can feel confident that your ride will be as smooth as possible.
If you have any questions or concerns about our services in New York or Boston, please feel free to contact us at 1-917-633-5622.