New York City Car Rental Service
New York City is the most iconic city and populous city of the United States. The city is known for its easy going vibe, breathtaking skyscrapers, bustling shopping malls, lush green parks and is ideal for many to live or visit. It's also a haven for historic and cultural attractions of all kinds that you'll want to visit while you're there. And we can provide you the most reliable New York taxi service that you're looking for to get there!
Whether you're visiting noteworthy attractions like Empire State Building or Central Park, you're in town to visit your loved ones, or you want to get transported to and from JFK airport – New Jersey United Limo & Taxi Rental Company® is here to serve all of your transportation needs.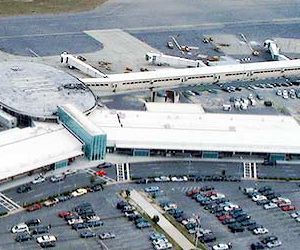 Par Excellence Ride Quality with 24/7 Transportation Availability
We're a transportation company that's on hand to customers at all hours of the day and night, zero exceptions. Our company understands that people might need to travel at any hour of the day or night. Everyone's lives correspond to various hours of the day, and we're here for you 24/7.
Whether you're on the lookout for a JFK airport taxi service that can get you back home in the middle of the night on a Wednesday, or if you're trying to find a night taxi that can help you travel to a nightclub or casino safely on a Saturday night, we can accommodate you.
Our punctuality is tip-top, whether it's am or pm. Our value and dedication to ensuring best-quality rides and service always come first. And our customers never have to wait long for our transportation service.
One-Stop Destination for Best Car Rental Service In New York
When in New York for any reason, you don't ever have to worry about your transportation needs. Getting from point A to point B in any of the borough, town, or city of New York is super fast and affordable because New Jersey United Limo is 24/7 on hand to serve you. We cater to customers with all kinds of transportation requests in the USA. When you need a taxi service in New York, we're here for you. We don't only accommodate the transportation requests of those who are inside New York, but we also consistently meet the daily transportation needs of people who are in nearby states like Pennsylvania, Connecticut, New Jersey, and Florida.
Call us today or chat with us online to reserve the best ride for JFK airport ground transportation.