NYC United Limo: Your NYC Car Service Provider with Uniformed Chauffeurs
Welcome to NYC United Limo, your premier luxury car service provider in New York City. We specialize in NYC limousine services, offering a wide range of options to meet all your transportation needs, from corporate travel to wedding transportation and beyond.
Our dedicated chauffeurs are available 24/7 to provide exceptional service with a smile. With us, you can expect nothing but the best in customer satisfaction. Choose us for all your airport transportation needs, with ample space for luggage and accommodating multiple passengers.
We take pride in going above and beyond to ensure your experience with us is unparalleled.
Contact us today to book your next reservation and experience the epitome of luxury travel in the Big Apple.


Cheapest Limo Town Cars Service Provider in New York City
Frequently Asked Questions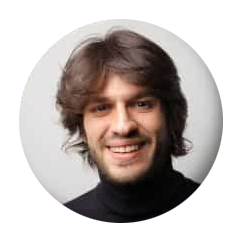 Cecil C. Groves
The luxurious vehicles that NYC United Limo offered were superb. They were trendy, elegant, and above all economical. Riding in their vehicles is one of my greatest limo service experiences ever!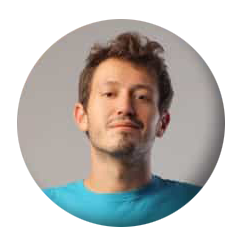 Steven P. Jackson
Thank you so much for the outstanding service. Good luck with the new business in the future. I'm glad to suggest your company to anyone who is searching for reliable limo service in New York.
Airport Limo - JFK, EWR, LGA
Are you in need of reliable airport transportation in NYC? Look no further than NYC Limousine, the premier airport limo service in the area. With a fleet of luxurious vehicles and a team of professional drivers, NYC Limousine ensures your comfort and convenience from the moment you step off the plane.
When you choose NYC Limousine for your airport transportation service, you can expect top-notch service from start to finish. Our drivers are experienced and knowledgeable about the area, ensuring you arrive at your destination safely and on time. Whether you're traveling for business or pleasure, our drivers will go above and beyond to make your journey enjoyable.
Our fleet of vehicles includes a wide range of options to suit your needs, from sedans to SUVs and stretch limousines. All of our vehicles are well-maintained and equipped with modern amenities for your comfort. Sit back, relax, and enjoy the ride in our spacious and stylish vehicles.
At NYC Limousine, we prioritize the comfort of our passengers. Our vehicles are meticulously cleaned and maintained to ensure a comfortable and enjoyable experience. We understand that traveling can be stressful, so we strive to provide a luxurious and stress-free experience for our passengers.
As a trusted airport limousine service in NYC, we are committed to providing exceptional service to our customers. Our drivers are professional, courteous, and always prioritize your safety. We take pride in being reliable and punctual, ensuring that you arrive at your destination on time, every time.
So why settle for ordinary airport transportation when you can travel in style and comfort with NYC Limousine? Choose us for your airport limo service needs and experience the difference of a top-rated transportation service in NYC. Contact NYC Airport Limousine Service today to book your reservation and enjoy a seamless and luxurious travel experience.
Corporate Limo - for Business Executives
When it comes to transportation for business executives in New York City, nothing exudes professionalism, class, and efficiency like NYC United Limo's executive limo service. As a premier transportation provider in the bustling city of New York, NYC United Limo is renowned for its top-notch service, reliability, and commitment to excellence.
NYC United Limo understands the unique needs of business executives, who require prompt and reliable transportation that reflects their status and stature. That's why their fleet of executive cars is meticulously maintained to ensure a luxurious and comfortable experience for every passenger.
From the moment you step into one of NYC United Limo's sleek and sophisticated vehicles, you'll be greeted by a professional and experienced chauffeur who will cater to your every need. With their expert knowledge of New York City's roads and traffic patterns, you can sit back, relax, and focus on your business while they take care of the driving.
What sets NYC United Limo's executive limo service apart is their unwavering commitment to customer satisfaction. Their team of highly trained and courteous chauffeurs goes above and beyond to ensure that your ride is smooth, seamless, and enjoyable. Whether you need to attend a high-stakes business meeting, an important corporate event, or an executive airport transfer, NYC United Limo will exceed your expectations every time.
As an organization, NYC United Limo is known for its professionalism and reliability. They have built a stellar reputation among business executives in New York City, earning a high salience score in the executive car service industry. Their attention to detail, punctuality, and exceptional customer service make them the preferred choice for executive transportation in the city that never sleeps.
Party Limo - for Bachelor Parties & Weddings
Are you looking to elevate your next party or group outing in NYC? Look no further! Our top-of-the-line limos and party buses are here to make your event a night to remember.
With our impressive fleet of vehicles, including sleek limos and spacious party buses, we have the perfect transportation solution for parties of any size. Our expert drivers will ensure that you and your group travel in style and comfort, making your event truly special.
Whether you're planning a night out in NYC, a special event, or just a fun group outing, our party limo service is the perfect choice. Leave the hassle of driving to us and enjoy the night to the fullest, with your own designated driver taking care of all the transportation needs.
Experience the ultimate party on wheels with our state-of-the-art limos and party buses. Equipped with premium amenities, including mood lighting, entertainment systems, and more, our party vehicles are designed to keep the good times rolling.
Don't settle for ordinary transportation when you can have an extraordinary experience with our NYC Party Limo Service. Contact us now to book your limo or party bus and let us take your event to the next level!
Get in touch with us today to book your NYC Night Out, party bus or limo, and let us take care of your transportation needs. Don't miss out on the opportunity to make your event truly unforgettable with our exceptional party limo service.
Call us today or chat with us online to reserve the best ride for JFK airport ground transportation.