From John F. Kennedy International Airport (JFK) to Manhattan (New York, NY) Car service
With NYC United Limo, you can travel in comfort and convenience from JFK to Manhattan (NYC).  Book your reservations online for the best JFK to Manhattan car service. Depending on the service required, United Limo NYC does offer a wide selection of ground transportation options.
With our online booking system, we do offer peace of mind service. Even on major holidays, there is always customer assistance. In order to ensure that you arrive at the Best JFK to Manhattan Car Service with plenty of time before the departure time, our knowledgeable experts will recommend for you the appropriate travel time, traffic situation and even our dispatcher will monitor the traffic for you.
We are concerned about customer satisfaction
Whether they are making reservations for themselves, their executives, or their guests, the majority of our clients depend on our corporate JFK to Manhattan limo service. In front of the airport, our chauffeur in a uniform is waiting to load your bags and start the car. In no time, you'll be in the office or in any other New York business district. During the trip, you can respond to emails, make calls, or just relax in our comfortable leather back seats. You can reserve one of our sedans for a single or two passengers, an SUV for a family or smaller group, and one of our luxurious vans for larger parties of up to fifteen passengers.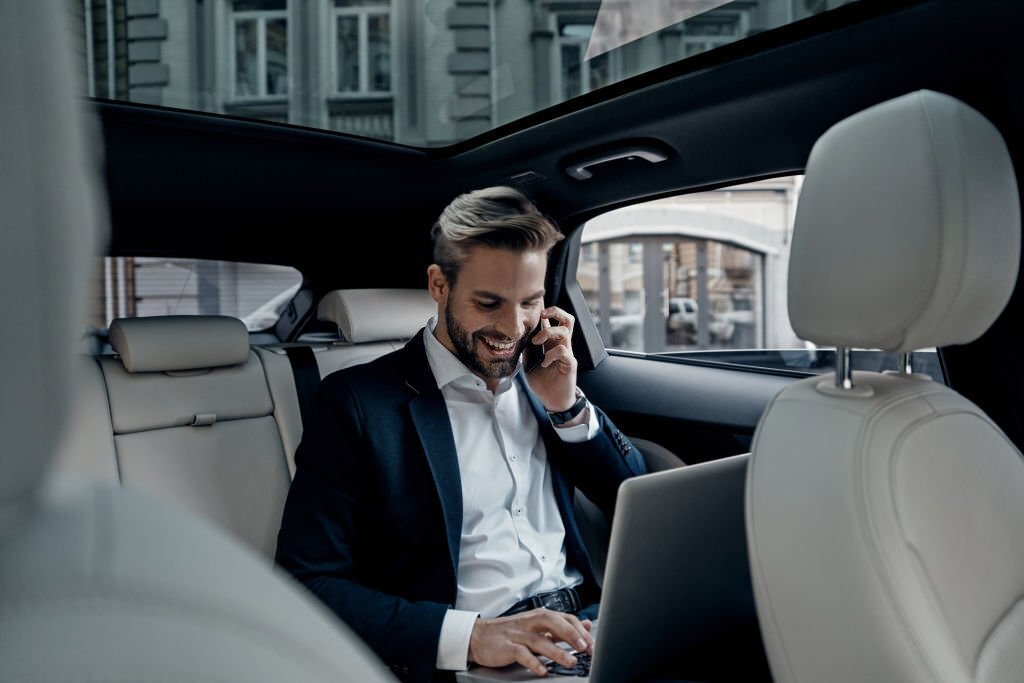 Why do you need to use public transportation when you have NYC Limousine service?
You can use our JFK to Manhattan limousine service to get attend a concert or sporting event. It might be a more convenient method to complete your shopping binge around Manhattan's most upscale stores or a glitzy way to get to a performance at Carnegie Hall, Radio City Music Hall, or Broadway. Manhattan and limousine services go together like bread and butter. You can travel in complete comfort, skip the notorious New York traffic, and go from the airport to any Manhattan place you want fast and affordably. You don't have to worry about the time; we know our preferences and will be there in time.
Ride safely with affordable rates
JFK to Manhattan Car Service offers a fixed rate with no additional fees. Our technology calculates the rate based on the separation between the pick-up and drop-off places. If you need the travel at an hourly fee for your city meeting, we offer hourly flat rates. NYC Limo service ensures that the vehicle is cleaned and sanitized after every journey to ensure that you and your family will have a clean and safe ride.