Limo and Car Service in Great Neck Plaza, NY
Looking for a reliable transportation company in Great Neck Plaza? Look no further than NYC United Limo! When it comes to group transportation, we have the perfect solution for you. We offer a variety of vehicles to accommodate groups of any size. From corporate events to weddings, we will make sure that everyone arrives safely and on time.
Our professional drivers have years of experience and are dedicated to providing outstanding customer service. We're always on time and guarantee that you'll be satisfied with our service from start to finish.
So if you're in need of transportation in Great Neck Plaza, be sure to give us a call at NYC United Limo! We'll be happy to help you with all of your transportation needs.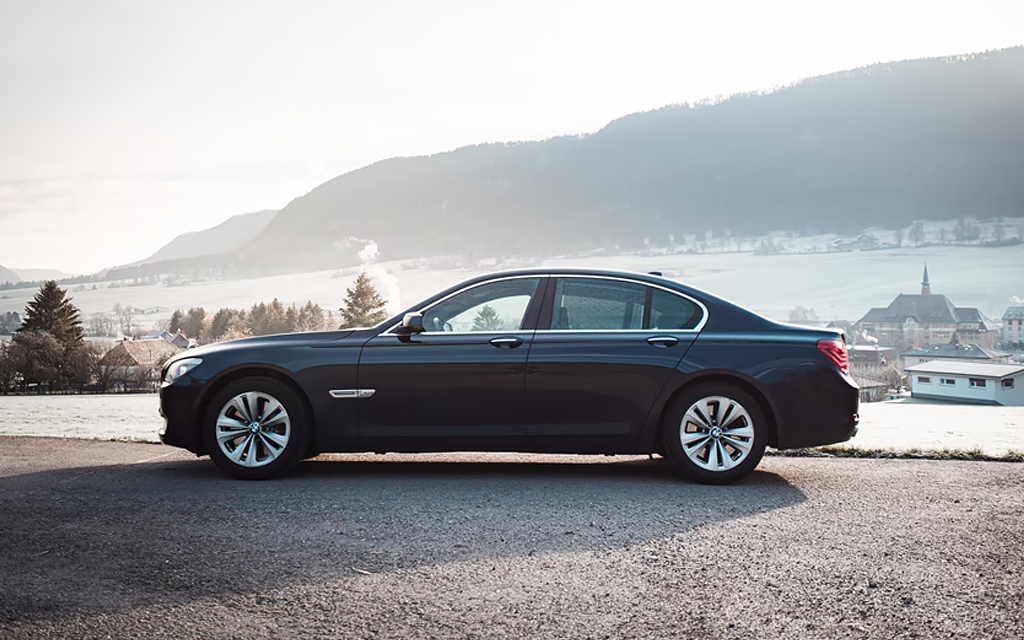 | | | | | | |
| --- | --- | --- | --- | --- | --- |
| Vehicle | Usage | Luggage Carrying | Uniformed Chauffeurs | Class | 24/7 Availability |
| Limousine | Affordable, simple new model sedan car | Yes | No | Modern | Yes |
| Stretch Limo | Grand limousine to seat various people | Yes | Yes | Elite | Advance Booking required |
| Executive Limo | For VIPs | Yes | Yes | Executive | Yes |
Areas We Provide Services in New York
Great Neck Plaza NY To LaGuardia Airport
LaGuardia Airport To Great Neck Plaza NY
Great Neck Plaza NY To Newark Airport
Newark Airport To Great Neck Plaza NY
Great Neck Plaza NY To Manhattan, NY
Manhattan, NY To Great Neck Plaza NY
Great Neck Plaza NY To JFK Airport
JFK Airport To Great Neck Plaza NY
Great Neck Plaza NY To Brooklyn, NY
Brooklyn, NY To Great Neck Plaza NY
Great Neck Plaza NY To Queens, NY
Queens, NY To Great Neck Plaza NY
Great Neck Plaza NY To Bronx, NY
Bronx, NY To Great Neck Plaza NY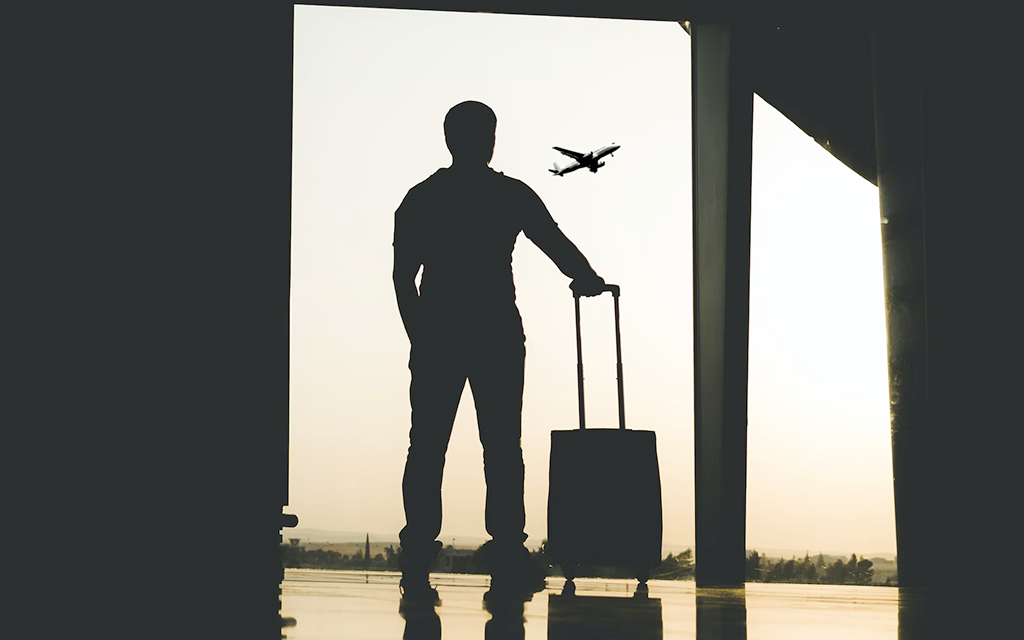 Why Hire Our Services?
Airport Transportation
There are many reasons to consider hiring an airport transportation Great Neck Plaza service. Perhaps you're going on a business trip and need to make a good impression by arriving in style. Or maybe you're traveling for leisure and want to avoid the hassle of public transport. Whatever the reason, an airport transfer service can take the stress out of getting to and from the airport.
Corporate Transportation
For businesses, corporate transportation is often a necessary expense. Whether it's transporting clients or employees, having a reliable and comfortable transportation option can be crucial. Hiring a corporate transportation Great Neck Plaza service can take the stress out of planning business travel and help ensure that everything runs smoothly.
Limo Service
A limo service is a great option for special occasions or for anyone who wants to travel in luxury and style.
Whether it's a wedding, a night out on the town, or just a way to treat yourself, a limo service at Great Neck Plaza can make any event that much more special.
Private Transfer
If you're looking for a more personal transportation experience, you may want to consider hiring a private car service Great Neck Plaza. With a private transfer, you'll have your own driver who will take you where you need to go without having to share the ride with anyone else. This can be especially convenient if you're traveling with large groups or need to make multiple stops along the way.
Point to Point Car Service
A point to point service Great Neck Plaza is a great option if you need to get from one specific location to another with no stops in between.
This can be a convenient and cost-effective way to travel, especially if you're going a long distance.
Party Limousine
If you're looking to make a big impression, a party limousine Great Neck Plaza is the way to go. Whether it's for a birthday, a bachelor/bachelorette party, or just a night out on the town, a party limo will add an extra touch of class and luxury to any event.
Our Transportation Process
Book Us: The first step in our process is booking us. You can do this online or over the phone. We'll ask for some basic information like your name, address, and contact info.
We Pick You Up: Once you've booked us, we'll come pick you up! We'll arrive at your location on time and ready to go.
We Drop You Off: When we reach your destination, we'll drop you off right where you need to be. We'll make sure you're safe and sound before we leave.
Testimonials
NYC United Limo has been our go-to corporate transportation provider for the past year, and we couldn't be happier. They are always professional and punctual, and their rates are very reasonable. We would highly recommend them to any business looking for a dependable transportation solution.
– John T., CEO of ABC Corporation
We used NYC United Limo for our wedding limo service, and they were absolutely amazing! They were very accommodating and went above and beyond to make sure our day was perfect. We would definitely recommend them to anyone looking for a top-notch limo service."
– Mr. and Mrs. Smith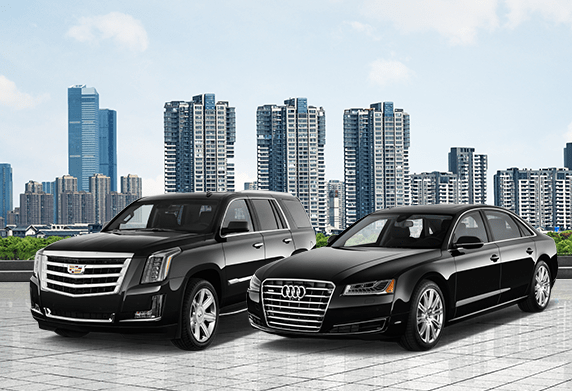 I've used NYC United Limo for both personal and business travel, and they have never let me down. Their drivers are extremely professional and always get me to my destination on time. I highly recommend their services.
| | | | | |
| --- | --- | --- | --- | --- |
| Fleet Vehicle | Passenger Count | Luggage Capacity | Ideal for | Rates |
| Business Sedan | Up to 3 | 3 Suitcases | Small groups or an individual | Check Here |
| First Class Sedan | Up to 3 | 3 Suitcases | Small groups or an individual | Check Here |
| Luxury SUV | Up to 6 | 3 Suitcases | Small groups or someone with moderate luggage | Check Here |
| Executive Van | Up to 10 | 10 Suitcases | Medium-sized groups or someone with substantial luggage | Check Here |
| Luxury VAN | Up to 14 | 14 Suitcases | Large groups or VIPs with significant luggage | Check Here |
| Lincoln MKT Limousine | Up to 8 | 4 Suitcases | Small groups who demand luxury and style preferences | Check Here |
| Escalade SUV Limousine | Up to 16 | 5 Suitcases | VIPs or larger groups with luxury and style preferences | Check Here |
| Mini Bus 24 pax | Up to 24 | 24 Suitcases | Medium to large groups requiring ample seating and luggage space | Check Here |
| Mini Bus 36 pax | Up to 36 | 36 Suitcases | Large groups requiring ample seating and luggage space | Check Here |
| Coach Bus | Up to 55 | 55 Suitcases | Very large groups requiring comfortable transportation with maximum capacity | Check Here |