When it comes to experiencing luxury transportation in the busy areas of New York City, NYC United Limo is a name that often comes to mind. If you're planning a special event or are willing to plan for yourself, you might wonder: "Do limo services include chauffeurs in NYC?"
This comprehensive guide will take you to explore NYC limo services, what they offer, the role of chauffeurs in NYC, and why you should consider them for your next journey through the city that never sleeps.
The World of NYC Limo Services
Before we learn about the specifics of chauffeurs and their role in NYC limo services, let's first look at the world of luxury transportation in the city.
New York City is a place where style and class matter. Whether you're attending a wedding, a corporate event, a red carpet-affair, or a night out, there's something undeniably glamorous about arriving in a limousine. The city's skyline serves as a majestic backdrop to your journey, making it an experience you'll never dismiss from your mind. 
The Role of Chauffeurs in NYC: Limo Services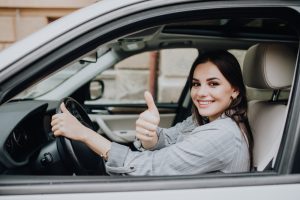 The Chauffeurs in NYC play an essential role in personalized service. From professional services to providing expert navigation, they are a jack of all trades. Let's discuss the vital role of chauffeurs in NYC:
Professionalism and Expertise
Chauffeurs go beyond just driving; they ensure professional service. They are skilled professionals who know how to meet your standards. They undergo diligent training to ensure they can handle the unique demands of NYC's streets, traffic, and navigation. Their expertise ensures a smooth and safe journey for passengers.
Having a chauffeur in NYC can significantly reduce stress in a city known for its fast pace and congestion. They are knowledgeable in navigating NYC's traffic, allowing you to unwind and enjoy the ride without worrying about directions or parking.
Many limo services in NYC offer personalized experiences. Your chauffeur can cater to your specific preferences, whether providing dining recommendations, helping with luggage, or accommodating special requests. Their goal is to make your journey as convenient and safe as possible. 
Navigating the wandering streets of NYC can be challenging and stressful, even for the most seasoned drivers. Chauffeurs are trained to handle the challenges of city driving with proficiency. They are well-acquainted with the best routes, shortcuts, and traffic patterns, ensuring you reach your destination efficiently.
A concierge is a professional who links between the guests and the organization. They assist with your queries and coordinate other plans. Chauffeurs in NYC often go the extra mile by offering concierge-like services. 
Need recommendations for a fine dining restaurant, assistance with luggage, or help with event logistics? Your chauffeur is there to assist you. They are your trusted partners in ensuring a memorable experience.
Why Choose Luxury Car Services in NYC?
Now that you understand the significance of chauffeurs in NYC, let's discuss why choosing luxury car services is a go-to choice for your transportation needs? From comfort and convenience to customer-centric approach, you'll learn some compelling reasons:
Convenience and Comfort
Luxury car services offer a convenience and comfort that's hard to match. Whether heading to a business meeting or celebrating a special occasion, a limousine's luxury interiors and amenities ensure you arrive in style and comfort.
In a city where time waits for no one, luxury car services prioritize punctuality. You can count on your chauffeur in NYC to get you to your destination promptly, allowing you to make the most of your valuable time.
Luxury car services are more than just getting to your destination and creating lasting memories. Whether it's the elegance of the vehicle, the exceptional service, or the sense of exclusivity, a ride in a limousine is an experience that never blows. 
Customer-Centric Approach
At NYC United Limo, the focus is always on the customer. We understand that each journey is unique, and customize our services to match your preferences and needs. From special requests to last-minute changes, we make sure to accommodate accordingly. 
Conclusion:
Indeed, you've got your answer if limo services include chauffeurs in NYC. Surely they do. Chauffeurs are the soul of luxury transportation in the city, providing professionalism, expertise, and personalized service that enhance your journey. At NYC United limo, chauffeurs are the backbone of our services. 
So, whether you're a resident or a visitor, consider hiring chauffeurs in NYC for an experience beyond sheer transportation. It adds a touch of elegance to your adventures in the city that never sleeps.
Contact Info:

Website: https://nycunitedlimo.com/
Contact: +1-917-633-5622
Email:    [email protected]